TRE Recap: Texas Connections
Earlier this month, a couple of us from the Tanri team ventured to Austin, Texas to attend "The Running Event" (TRE).
If you're unfamiliar, TRE is a running trade show for specialty retailers, brands, and industry professionals. It's an amazing two-day event that usually takes place the first week of December. Though I had heard of the event before, it was my first time attending. I had no real expectations, but I was very excited to be immersed in the running community that gathered in Austin those few days. It was clear from the start that TRE has lots to offer: upcoming products for the new year, informative classes, organized group runs, and a great networking platform. Overall, TRE turned out to be a great time to completely nerd out about running in a jam-packed 48 hours.
Before we even arrived in Austin, our experience at the airport was an adventure all on its own.
The plan was to catch a flight from Fresno, California to Salt Lake City, where we would have a short layover (a little over an hour) and catch a connecting flight to our final destination of Austin. Simple and easy… or so we thought. Our initial takeoff was delayed and in the back of my mind I tried to do the math and figure out how much we just cut into our layover time in Salt Lake. Though I tried to put that thought out of my head for the time being because there's not much you can do about it at 30,000 feet. As we landed for our first stop, I immediately check my phone to see that our connecting flight was scheduled to leave in 4 minutes! The window was so short our airline already booked us another flight. The only problem is that the new flight wouldn't leave until the next day. That simply was not going to work. I could see our plane a few gates down, still boarding. This was a make-it-or-break-it moment. We decided to go for it. Sprinting through first class and off the plane we ran like madmen to the next gate. I guess it's moments like this, where it really does pay to be a runner, even if the whole airport is imparting strange looks as you breeze by. After pleading with the attendants at the door, they allowed us to scan our tickets and board, just before they disconnected the gate. Phew, that got our adrenaline pumping. But as we walk down the aisle of the plane, noticing we are truly the last ones to board and get situated, we wondered if our luggage switched planes in time as well. Miraculously, when I tracked our bags it showed that they had made it on board. We finally landed in Austin around 1:30 am, exhausted. We grabbed our luggage and then walked a dreaded half a mile to get to the rideshare app pickup location, which happened to be on the far side of the airport parking garage. We were greeted by a friendly Cuban guy with a big SUV that took us to our hotel in the heart of downtown Austin. After checking into the hotel around 3 am we were utterly drained, but also thirsty and craving a late-night snack. We tried walking down the street a little ways from the hotel, but couldn't find anything open. Looking lost, a guy named Joe came over to us with his bicycle taxi and offered us a ride to a nearby convenience store. A fairy in disguise. He acted as our tour guide of downtown as he pedaled through the high-rise towers, telling us all about what the city had to offer. What a way to end a roller-coaster of a day.
---
---
The next few days were full of events, like the opening ceremonies, networking opportunities, informative classes, morning group runs, an indy 5k race at the Circuit of The Americas track, and of course the legendary Brooks closing party with live music from Y'all Out Boy. For the bulk of the two days, I was at the Tanri team booth to network with potential retailers. The highlight of being at the booth was being able to make connections. Having this platform at TRE opened the doors to meet a variety of awesome people, like my favorite podcaster, Rick Saez, from The Outdoor Biz podcast. We had the incredible opportunity to talk to several race directors, which got us stoked because a goal for Tanri is to be at race events in 2023. We also were able to connect with the owners of Ascent Outdoors based in Seattle, Washington whom we unintentionally met up with later that night at the Goodr party. Speaking of which, the after-parties that were hosted by top brands in the industry were an energizing way to end each day of the event. Each brand put on a one-of-a-kind party that truly encompassed its brand as a whole. They spared no detail–from the food they served to the ambiance and atmosphere, down to where they chose to host the event–making the gathering have its own vibe and speak to who the brand was as a company. It was a unique experience to be a part of, to say the least. It was also nice to build connections with people in both settings, from the more structured setting in the exhibit hall to the more relaxed and laid-back setting of the after-party. It helped to get to know people beyond the product or company they were at the event representing.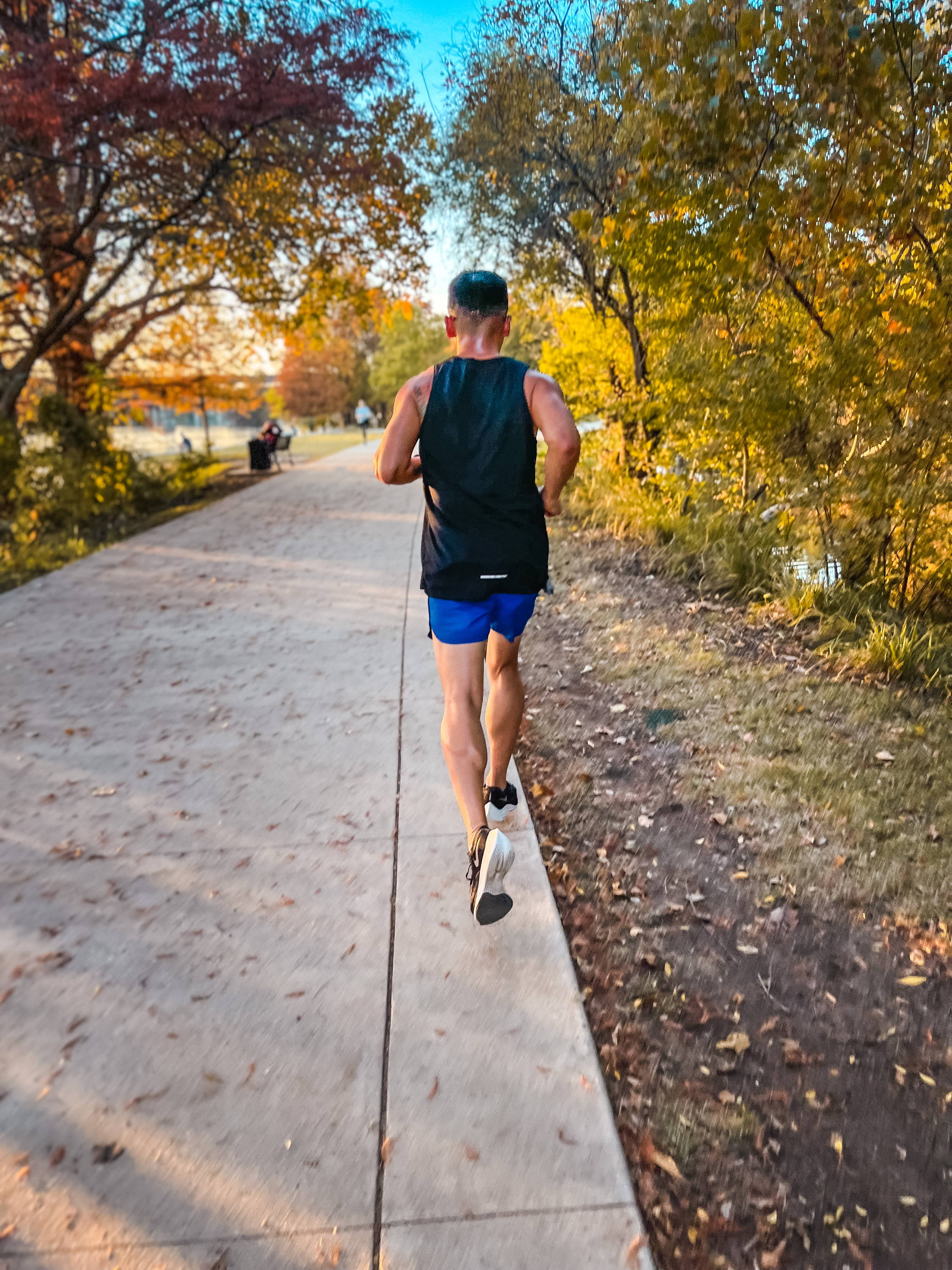 Aside from all the nonstop events and networking going on, the biggest takeaway for me was building a strong connection with our local running store, Sole 2 Soul. We spent a lot of time together throughout the week–getting to know each other on a personal level, bonding over running, and encouraging one another for future running endeavors. TRE rendered inspiration and it was beneficial having local stakeholders there to bounce ideas off of to help grow our little running community back home. This trip had its purpose and we accomplished what we set out to do, but the greater impact of the event is a blossoming relationship that will ultimately benefit our local running community and that is more than we could have ever asked for.
---